The location is an elevated position overlooking the beach and has enviable sea views and access to the beach. This bungalow is one of the privately owned cottages surrounded by open green grassed lawns and provides a sea view through the floor to ceiling windows. The car park is conveniently close on one side of the Cottage.
The cottage is a very modern semi-detached bungalow, having been built in the early 80's. There is a spacious veranda situated at the front of the cottage where the deck chairs provided can be used to enjoy the green lawns and sea view.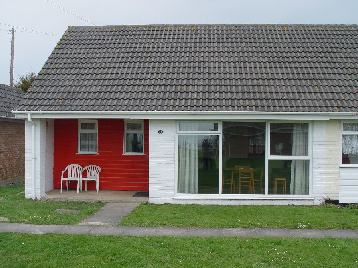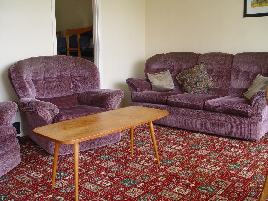 Inside, the kitchen and lounge are combined in an open-plan style that offers maximum space. Electric oil filled heaters are provided for heating. The lounge has a TV with Freesat and DVD, a settee and two armchairs, a round dining table with chairs and stools. The kitchen is fully equipped with electric cooker, fridge and running hot and cold water. All the necessary utensils are provided including cooking utensils, cutlery and china.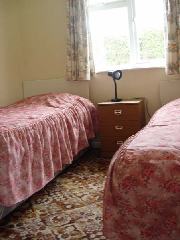 The cottage has a fully fitted coloured bathroom with W.C. and supply of hot and cold water. The three bedrooms, which are fully furnished and carpeted, provide sleeping accommodation for six persons. One bedroom contains a double bed, a dressing table and a built-in cupboard. The second bedroom has a built-in cupboard, two single beds and a bedside table. A set of bunk beds and a wardrobe complete the third bedroom. Two extra persons can sleep in the convertible armchairs in each bedrooms.
http://